Bob Lowey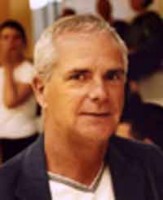 Bob began his Chinese Internal Arts experience in the late sixties studying Judo and Karate.

Karate was not quite his niche and he continued to seek an Art that would stretch his abilities further. This he found in Wang Kung Shou Tao, which he began studying in the early seventies, and attained Instructor status in 1979.

In continuing his study with leading Teachers of Taijiquan throughout Britain, and with guidance from his immediate Teacher (Master Joe Bell), Bob opened his first Taiji class in Scotland in September 1985 that was supported via frequent study trips to China in the late 90's.

Since this time, Bob has steered his School – "The & Stars School of Taijiquan and Internal Martial Arts" to international recognition through the promotion of Taijiquan and Qigong at home and abroad and has succeeded in the following:

§ Principal Instructor and Founder of the 7 Stars School of Taijiquan
§ Founder of Qigongtauk – 2 year training projects on Taiji and Qigong
§ 15th Generation Disciple to Master You Xuande, Wudangshan Academy, Hubei Province, China
§ Vice President to the Daoyin Association for Scotland
§ Originator and Co-organiser of the Scottish Festival of Martial Arts 1993 & 1994
§ Chairman of the Tai Chi Union for Great Britain 1995 - 1998
§ Originator and Co - organiser of the largest annual residential Tai Chi event in Europe (Tai Chi Caledonia)
§ Director and originator of the Ayr Festival of Martial Arts
§ Regular contributor to Rencontres Jasnieres annual Taiji meeting in France
§ Teacher to numerous workshops, demonstrations and lectures throughout the UK and Europe
§ Team leader to "Training in China" annual trips
§ Contributor to numerous Martial Art magazines and journals.