Vin Harris, Kristine Janson and Ian Rigg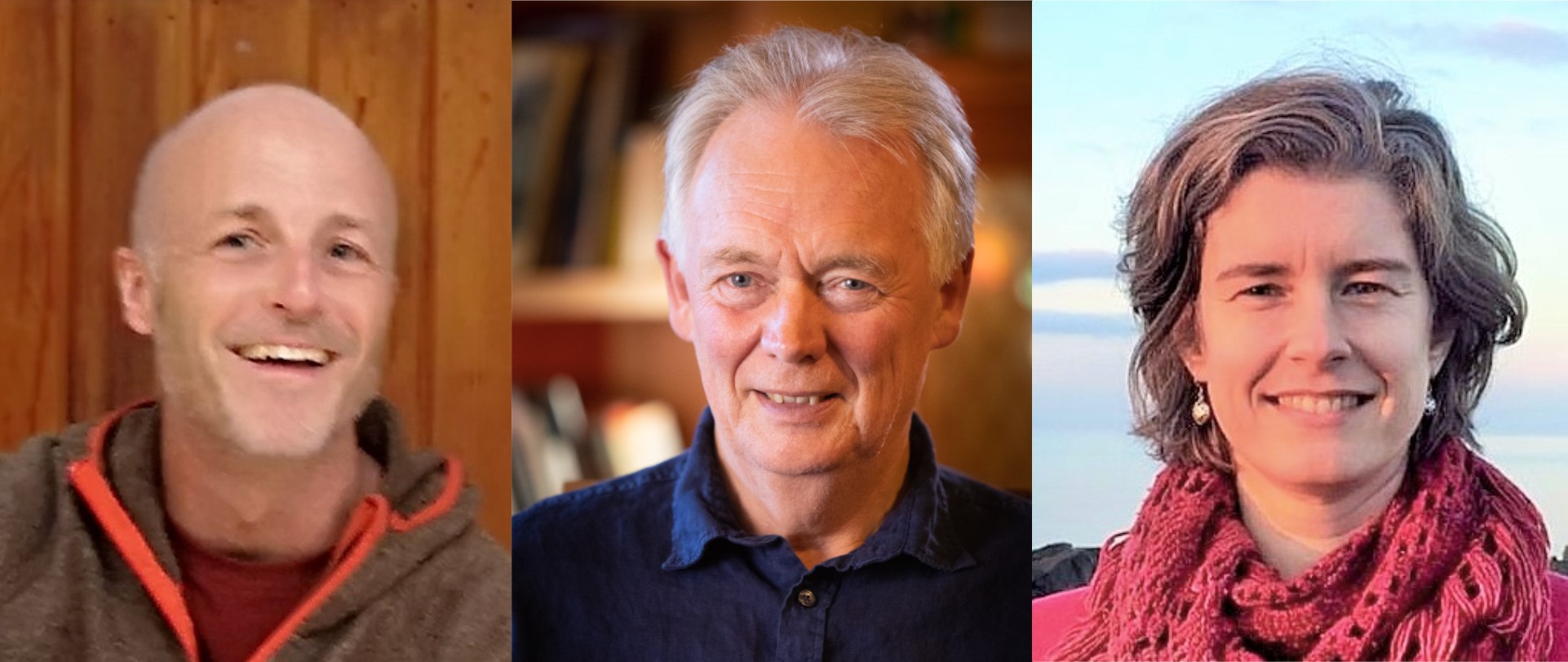 Vin Harris has studied and practiced under the guidance of many great Tibetan teachers since he became a Buddhist in 1974. He has always aspired to follow the example of his teacher Akong Rinpoche by putting spiritual values into practical action and has been one of the team responsible for the construction of the Temple and College at Samye Ling. Having practiced meditation for more than 40 years whilst establishing a successful business and managing a wide range of inspiring projects, Vin attributes many of his achievements to an ability to work skilfully with the inner environment: finding creative solutions to the many business and interpersonal challenges that inevitably arise. 
When he was introduced to secular Mindfulness, Compassion and Insight by Rob Nairn, Vin became one of the founding Mindfulness Association Board members as he was inspired by it's potential to help so many people.  Vin has a BA in English & European Literature and a Masters degree in Business.  After completing a PG Diploma (with Distinction) in Mindfulness Studies with Aberdeen University, he is an honorary fellow of the University of Aberdeen and teaches on their Postgraduate Study Programme in Mindfulness (MSc).  Vin teaches and develops various training programmes for the Mindfulness Association as well as for individuals and organisations in the UK and Europe who value his common-sense approach to  working with the complexities of our human condition.
Kristine Janson has been a part of the tutor team of the Mindfulness Association since 2010, helping provide training in the deepening levels of mindfulness, compassion and insight. She is one of the Honorary Fellows on the University of Aberdeen's MSc in Mindfulness programme, for which the Mindfulness Association has full course tutorship.
Since becoming a mother, Kristine has become more and more interested in the outer practice of engaged mindfulness and is currently participating in the Facilitator Development Programme of the Work That Reconnects, to inspire and encourage exploring together with others the big questions around compassion in action.
Kristine is also a qualified art therapist, having earned her BA (Hons) degree at the Hogeschool Leiden in Holland in 2004.
Ian Rigg became interested in meditation to compliment his martial arts training and after reading Rob Nairn's book Tranquil Mind and began attending retreats with Rob in 2004. Since then Ian has participated in a number of week long and month long retreats with a variety of teachers in the U.K., India and South Africa. In 2010, Ian enrolled on the first cohort of the Studies in Mindfulness MSc and graduated with an MSc in 2013. Ian currently works for the Health Service as a Mindfulness Facilitator, delivering the 8-week MBLC to health care staff in work settings and researching the effects of the MBLC on the health and well-being of staff. Ian is also a lead tutor for the Mindfulness Association and teaches on a variety of their courses, including the MSc.