Mark Appleford and Melanie Shinton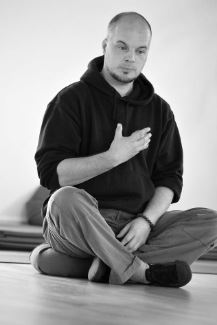 Mark
Fortunate enough to learn under the guidance of the most widely distinguished as well as some less recognised teachers, Mark has explored in depth a variety of arts, systems and teachings including Jeet Kun Do, Silat, Shaolin Arts, Chinese Medicine, Western Mental Health, Nature Connection, Zen and Taoism, Clinical Hypnosis, Chi Kung and internal alchemy.
"It has been a worldwide journey of over 30 years for me, exploring, practising and teaching Zen, meditation, Martial Arts, systems of health and transformation. I use all my expertise, knowledge and insight to help my students with deep exploration and realisation of their own skill and inner evolution that goes beyond theory."
For more info on Mark please go to www.living-zen.com
Melanie
Melanie Hoetsu Shinton has been studying under Zen Master Daizan Roshi of Zenways and took formal refuge with him. She is a trainee Junior Zen Teacher (undertaking studies to be a junior zen teacher) and has founded the Edinburgh Zen Society. Mel is also undertaking a Master's Degree in Mindfulness Studies from the The University of Aberdeen.  Her journey into arts of cultivation started nine years ago when she started studying chi kung and other systems of mind-body energy. As a health professional her experience of taking Zen and Buddhist teaching into a clinical setting has great benefits for her clients need as well as her own well-being and resilience.
"Prior to studying Chi kung and Zen I was literally a prisoner of my own mind and thoughts. This has been one of the most liberating experiences of my life. When the illusory veils drop, and we see our true nature, self compassion and compassion for others naturally emerges. It is not for the faint hearted, but it is definitely for those who are willing to change their life."
For more info on Melanie please got to