Christine Braehler & Bal De Buitléar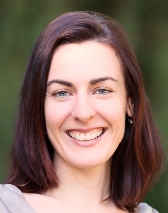 Christine Brähler, DClinPsy, PhD, is a clinical psychologist and clinical supervisor. She gained her degrees from the University of Edinburgh, UK and is an Honorary Lecturer at the University of Glasgow, UK. She maintains a psychotherapy practice in Munich, Germany, specializing in compassion-based psychotherapy and conducted the first feasibility trial of Compassion Focused Therapy (CFT). She studied and worked in Scotland for 10 years where she trained in mindfulness and compassion with the Mindfulness Association. Christine is an MSC teacher trainer, and leads MSC intensives, MSC teacher trainings and workshops on compassion-based psychotherapy around the world.  In addition to being Secretary of the Board of the Center for MSC, Christine serves as International Coordinator and as Senior Advisor to the Executive Director of Center for MSC. Christine has published several peer-reviewed articles, book chapters and two popular books in German.
More information on:
www.centerformsc.org and www.christinebraehler.com

Bal De Buitléar  I am fully certified Teacher in MSC, trained Teacher in MSC for Teens and Young adults, trained teacher in Mindfulness and I am now also completing the certified Mindfulness Teacher training facilitated by Jack Kornfield and Tara Brach.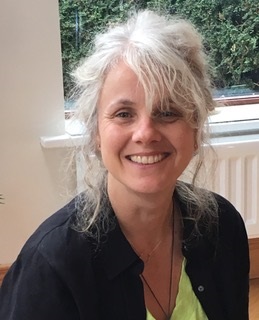 I have facilitated 8 week MSC Courses in the UK and Ireland, taught with Chris Germer and Christine Brähler on the 2015 and 2016 Holy Isle MSC intensives and taught the two day MSC Core Skills course.  I also work as one of the consultation hosts for trainee MSC teachers.

I have enjoyed working in the field of mental health and emotional well-being for over 20 years both for the NHS and in independent practice. I have a B.Sc.(Hons) Human Psychology Degree, Mental Health Nursing Diploma and Cognitive Therapy Diploma. I am accredited with the BABCP and can offer work as a trainer, psychotherapist and supervisor offering therapy including: CBT - Cognitive Behavioural Therapy; CFT - Compassion Focused Therapy; Transformational Chairwork; I have attended three training workshops with Professor Paul Gilbert on Compassion Focused Therapy, including the three day retreat "Mindful Compassion". In addition, I am a trained Laughter Yoga Trainer. Laughing is a great way to relieve stress, have fun and be happy :) I am also training in Non-Violent Communication (Compassionate communication). I began my personal Mindfulness practice in 2002 and I have since undertaken further training and experience in Mindfulness-Based Approaches, including the first module of the Masters Degree at Bangor University, a 5 day Teacher Training Retreat run by Bangor University at Trigonos, three x 5 day intensive Mindful Self-Compassion Retreats run by Christopher Germer and Kristin Neff, Emergent Intelligence run by Saki Santorelli, Hardwiring Happiness and Buddha's Brain with Rick Hanson, week retreat with Lama Yeshe and other courses. I have also attended the recent PNT training with Rick Hanson on line.  I also use Mindfulness and Mindful Self-Compassion in my own healing journey to recover from a long-term chronic illness and to manage the challenges of parenting a child with special needs. For further information please see: www.compassionate-living.co.uk and www.mindfulnessforliving.co.uk